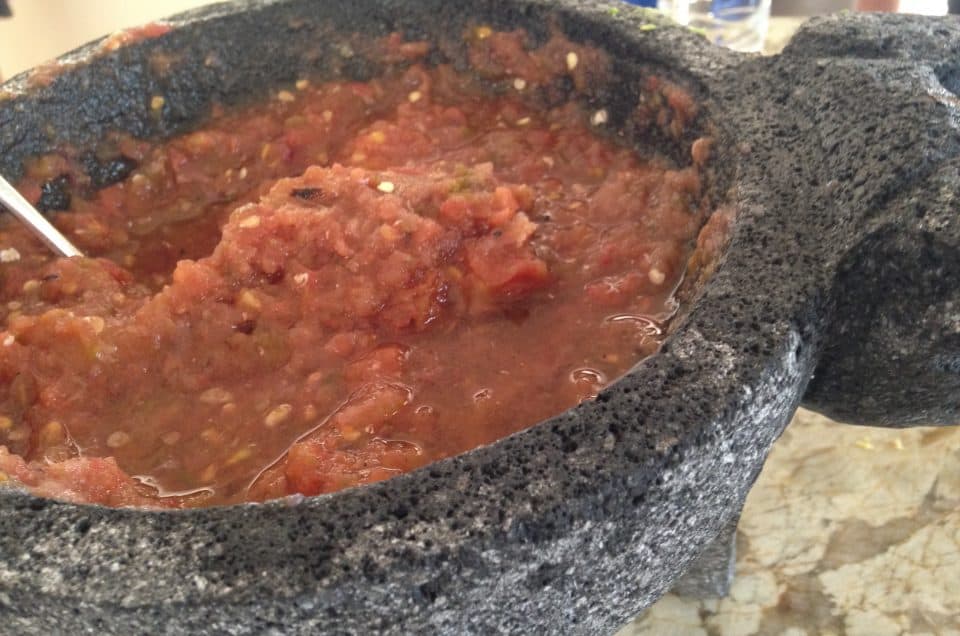 ROASTED RED MOLCAJETE SALSA (RED SALSA)
This is a great and noble red salsa to use in multiple applications in daily life.  Put it on eggs, tacos – whatever you like.  Makes 2 cups.
Ingredients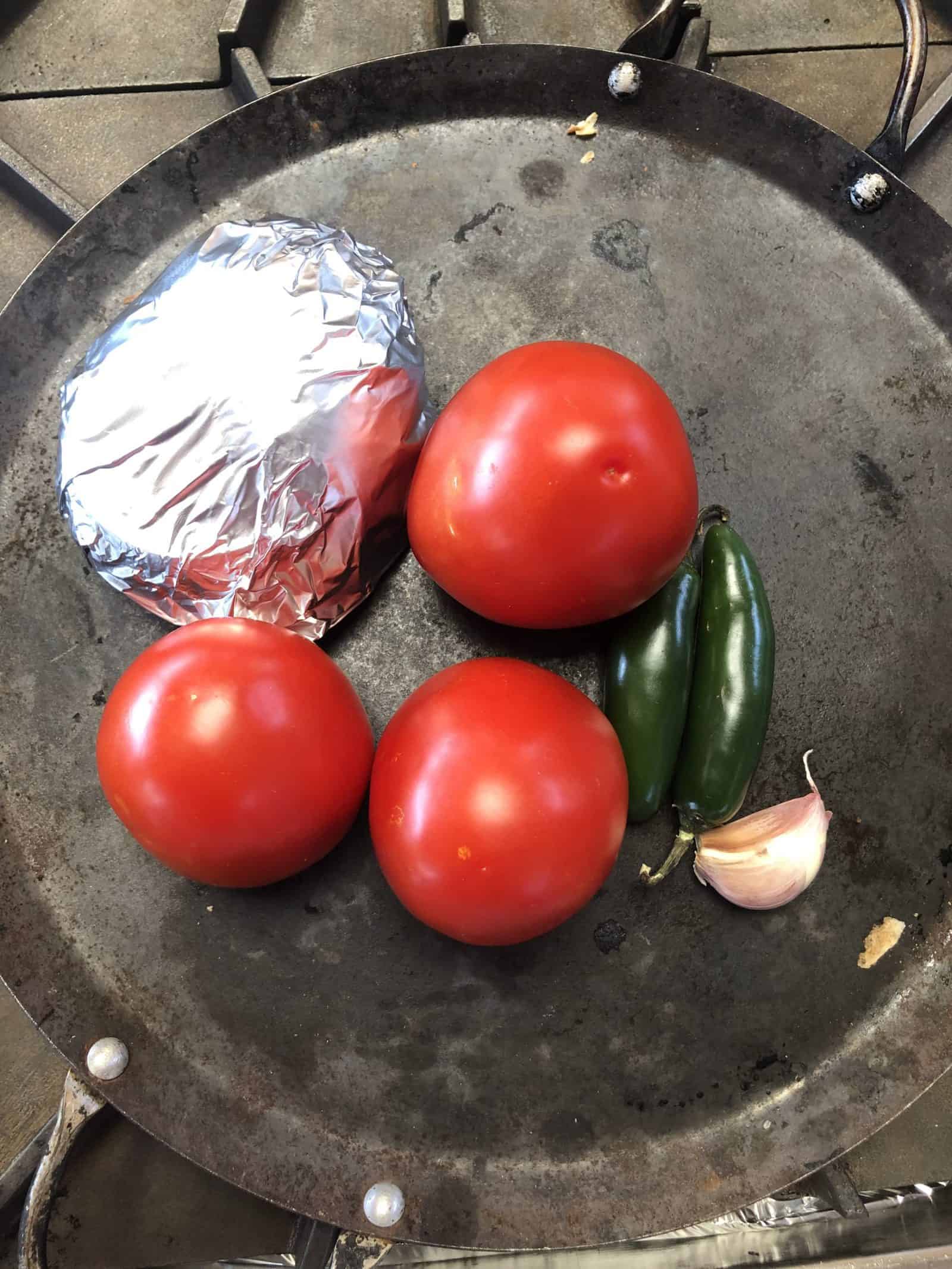 1 clove of garlic unpeeled, roasted
1 teaspoon sea salt
1 pinch of cumin
1 pinch of black peppercorns
¼ onion wrapped in foil and roasted until soft
1 to 4 chiles serranos or jalapeños roasted and peeled
2 Roma or 3 saladet tomatoes, roasted and peeled
¼ cup water, if needed
1 teaspoon of apple cider vinegar
After roasting the garlic, chilies, onion, and tomatoes until soft in a very hot pan or "comal," crush the ingredients one-by-one in the "molcajete", starting with all the spices and the garlic. The onion may take some work to crush.   If you do not have a molcajete or a mortar and pestle use a spice grinder to crush the spices, then for the other ingredients use a blender or food processor.  It tastes better if you do it in a molcajete because the blender may puree the salsa and it will not be sufficiently chunky.
Add the rest of the ingredients one-by-one and crush. For example, add 1 chile and crush until smooth, then add the next chile and crush.  Keep adding one ingredient at a time and crush until you have added all of them.  Finally, add the water if needed and cider vinegar. Taste and rectify salt.
For a PDF version of the recipe click here.