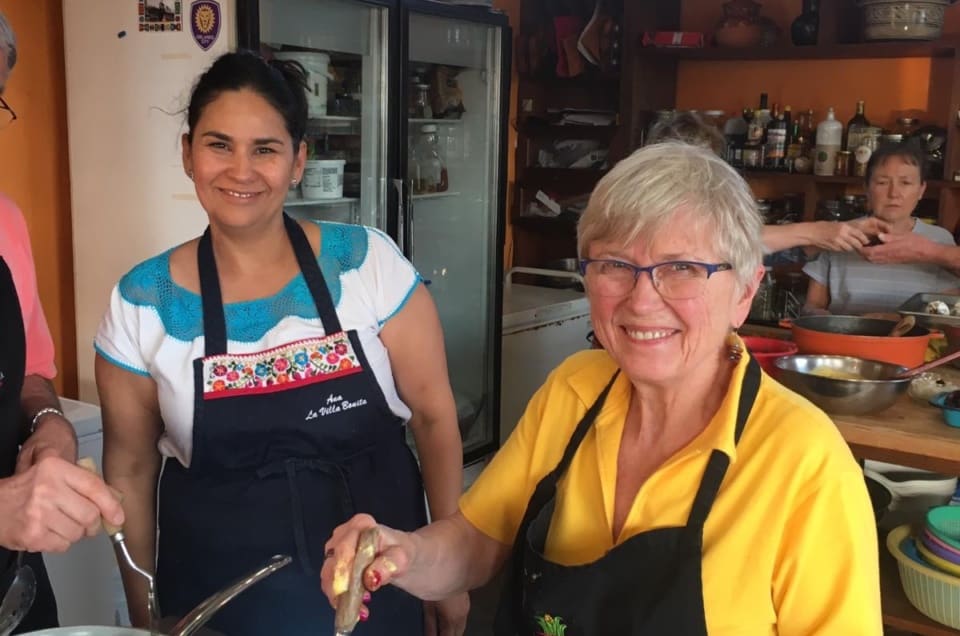 When you are looking at culinary vacation packages wherever you may be in Mexico, France, the USA or Italy the best question you can ask is what is your return guest rate.  At La Villa Bonita we have one of the highest return guest rates out of any Mexican cooking program.  About half of our sales come come return guests or guests who have been referred by return guests.  Many of our most cherished return guests bring others (family, women's groups, friends) with them which is the biggest compliment for Chef Ana and the La Villa Bonita staff.
If you look at our lineup on our newly remodeled site, you can see we offer a wide variety of packages with different seasons (Wild Flower and Harvest, Wild Mushroom), special holidays (Day of the Dead Arrival, Day of the Dead Departure, Mexican Independence Week, Thanksgiving, Christmas, Yoga New Years), our special butchery and charcuterie week with Whole Hog and we also have different locations like our Oaxacan Beach weeks at Puerto Escondido or Puebla/Mexico City coming soon.  Throughout the year as well we have 3 rotating different itineraries that will peak any Mexican food enthusiasts desire to try something new with our Pueblo Magico, Land of Eternal Spring, and Award-Winning Culinary Itinerary.  It is all about variety and the quality of La Villa Bonita's culinary experience.
Join us on a culinary journey to the best regions of Mexico.  We guarantee that you will want to come back again and again.