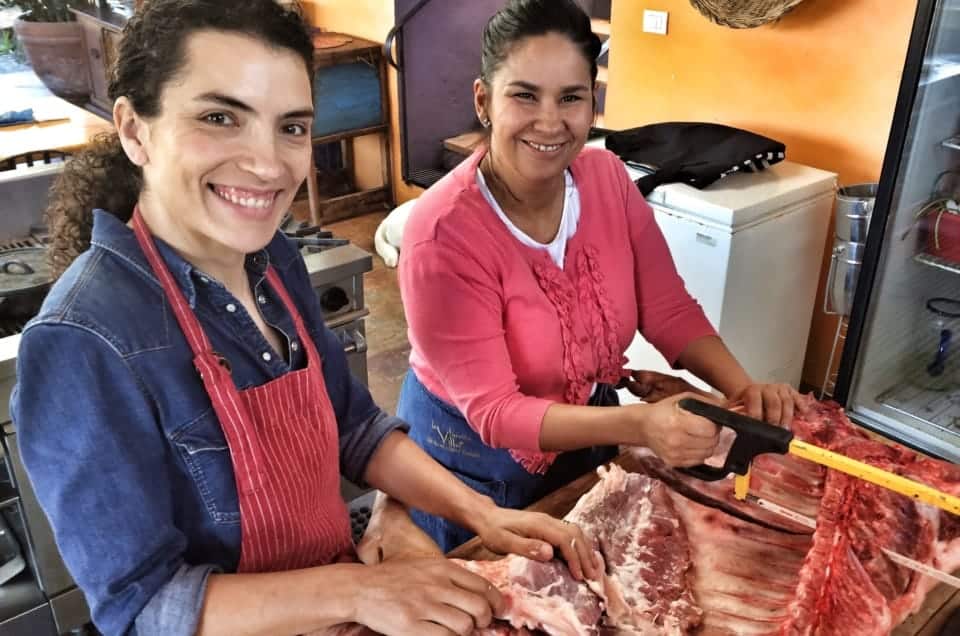 We at La Villa Bonita take great pride in catering to women travelers.  Many of our female guests come in a group for a women's getaway, mother and daughter, as a couple or solo.  About 65% of our guests are women and about 40% of our rooms are occupied by solo female travelers.   We are very proud of the fact that solo female travelers have chosen to spend their vacation time with us over the past 20 years and we seek experiences to fit their expectations.  Moreover, we are very proud of the fact that 40-50% of our sales each year are from return guests or recommendations which shows the variety and quality of our experiences.
When you join us you are not only enjoying an incredible culinary and cultural experience, but you are support local women and women's businesses.  Chef Ana Garcia is the owner and star of our show at La Villa Bonita.  We employ primarily women in our culinary operation and we are patrons of female-run local businesses.  Many of our activities during the week support local women's groups such as the traditional wool weavers associations, the traditional pottery-makers, and local cooking groups.
We understand the sensitivities of traveling internationally by yourself for you and those who care about you.  Our driver will meet you in the Mexico City airport and bring you to La Villa Bonita as well as take you back at the end of your stay.  Our specially-designed culinary resort is located in a very safe, traditional, and authentic town.  All-in-all it is a welcoming environment for women, run by local women who will share their experiences with you.
Contact us for more details!